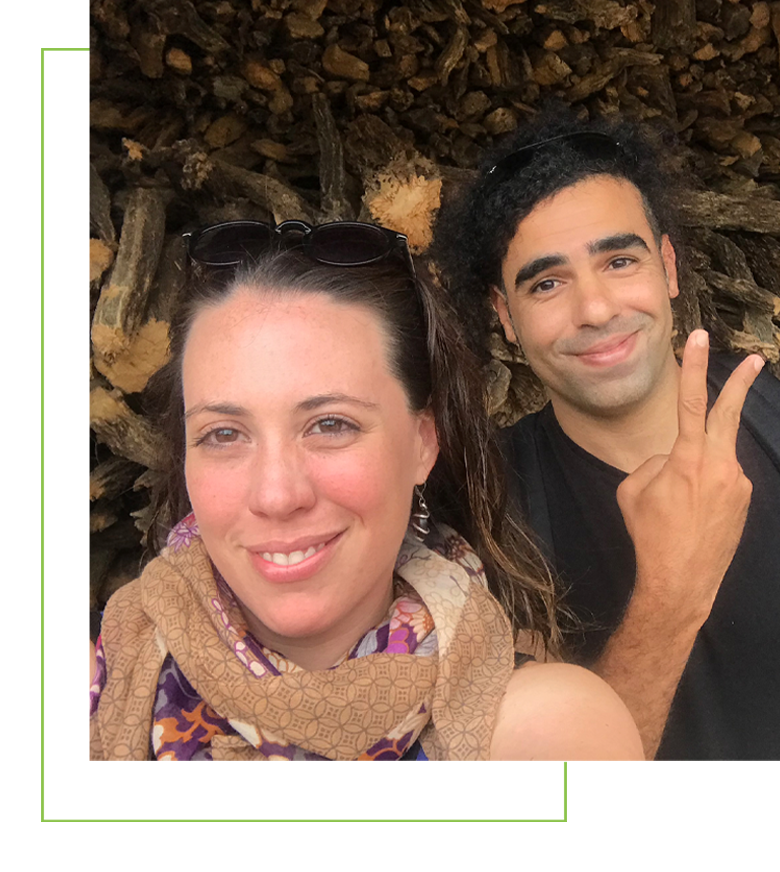 Our Story…
Meet Mimi and Red
Maison Palo Santo® was born by chance, fueled by passion, and maintained through lots of love. One foggy evening on the coast of Ecuador in 2016, in a sleepy fishing village, Mimi and Red were walking down the main stroll. Suddenly their attention was drawn by a mysterious and wonderful smoke coming from a little shop. The golden lights from the interior of the shop and the beautiful classical music playing drew them in. It was as if the intoxicating fragrance guided their knocking on the door where they were instantly greeted by an equally interesting man. This man would become their dear friend and Palo Santo mentor. They learned a lot about Palo Santo that night, and took their first sticks back to their Ecuador getaway, just 45 minutes from the forest of Palo Santo.
Due to their busy lives in New York City, Mimi and Red could never stay in Ecuador longer than a few weeks at a time. However, that mysterious little shop, and their continued use of Palo Santo began to take over their thoughts until one day they decided to start experimenting by making candles with it's powerful essential oil. Starting with beeswax from the rooftops of NYC hives (yup those exist) and after a year and a half of testing, learning, refining, and traveling back and forth to Ecuador to cultivate a genuine relationship with their supplier, Maison Palo Santo became their full-time reality.
Mimi and Red combine their passions for scents, handcrafted quality goods, and social good to offer their uniquely formulated line of products. Even today, they still handcraft each and every unit themselves, as a husband and wife team. Palo Santo inspired them to transform their lives and it is their mission to plant seeds of inspiration through each and every product they create, as well as supporting reforestation by planting one tree with each purchase made.
"Palo Santo is our Passion. Inspiring others is our Mission. Laughter is our Medicine. Love is our Existence."