Pure Palo Santo Candles
Enjoy the holistic relief and the rich scent of our sustainably distilled, 100% Pure Palo Santo essential oil aromatherapy candle. These candles exudes a raw, crisp, clean, woody, minty scent that has a long-lingering aroma. The scent cushions the room without even being lit. The scent can stay in the room for hours even after putting it out.
Maison Palo Santo Candles. The One and Only Pure Palo Santo Candle!
Sold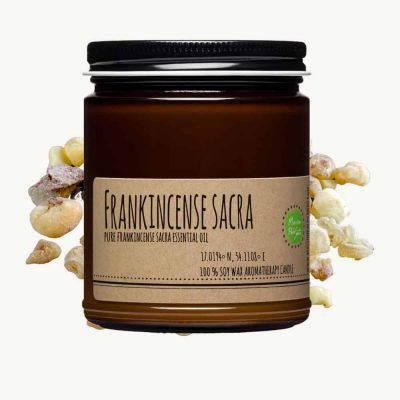 Frankincense Sacra Candle
"Frankincense Sacra in the RAW"
Frankincense Sacra has a very sweet balsamic floral citrusy scent.
The rich aroma creates a harmonious energetic ecosystem in your space and promotes a healthy environment.
Candle comes hand-wrapped in green tissue paper and a hand-stamped brown box made of 100% recycled materials.
Available sizes: 4 oz. candle or 9 oz. candle
Burn time: 4 oz.: 30 hours; 9 oz.: 60 hours
$

29.00 –

$

44.00
Out of Stock