Showing 25–35 of 35 results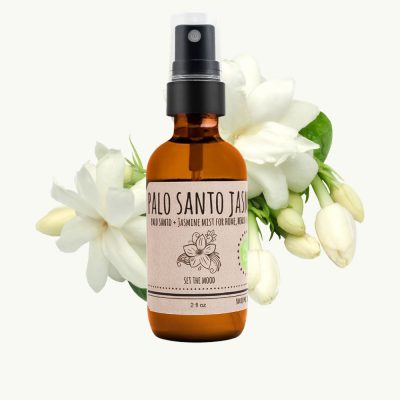 Palo Santo Hydrosol and Jasmine Absolute Spray
Palo Santo and Jasmine Enchanting Mood Spray
Purify, relax and make a sensual statement with each spritz with the hypnotic botanical combination of pure Palo Santo hydrosol and Jasmine Absolute.
100 % Pure Palo Santo Hydrosol + Jasmine Absolute
2 oz. Amber Glass Bottle with Spray pump. Comes in hand stamped recycled brown box. Perfect for gifting.
Each spray comes securely fastened with screw top and two sprayers.
Handwritten inspirational pop up from founder, Mimi.
$

36.00
Add to cart