Limited Edition Specialty Candles
Experience the power of Palo Santo married with gorgeous essential oils to create a sacred and inspirational line. We were inspired to create a specialty line that will support feelings of peace, joy and gratitude.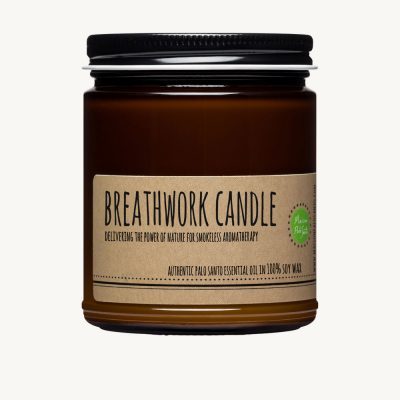 Breathwork Candle
"Supercharge your energy to elevate your life"
Create the perfect container for your breathwork practice.
Candle comes with an original rhythmic breathwork 22 minute meditation recorded in Brooklyn, NY by the founder Mimi Daraa.
Candle comes gift ready wrapped in green tissue paper and a hand-stamped brown box made of 100% recycled materials.
Available sizes: 4 oz. candle or 9 oz. candle
Burn time: 4 oz.: 30 hours; 9 oz.: 60 hours
$

35.00 –

$

47.00
Select Size